HALLOWEEN IS FOUR DAYS AWAY!!! We have been so busy with home renovations and preparing to launch our winter and holiday candles, we lost track of time. Eek! However, we were able to gather some quick and easy ideas. If you are looking for minimal Halloween home decor, you've come to the right place. We are sharing a couple of DIYs and linking you to some of our favorite products. We hope you find this very helpful and that you and your family have a fun and safe Halloween!
WALL BATS.
Super easy and fun. Our kids enjoyed sticking them onto our barn door and in their room. You can do-it-yourself, buy them on Amazon or both! We bought a pack from Amazon because they were pretty cheap, good quality, and shipping was fast. Good news, some are even on sale right now!
120 Pack Halloween 3D Wall Bats
To do-it-yourself, you will need the following:
Printer (to print out stencil)
Black construction paper / cardstock paper
Scissors
Pencil or White Color Pencil/Crayon (to trace)
Double Sided Tape
CLICK HERE for a different bat template.
PUMPKINS.
You can't go wrong with pumpkins. Real or fake. Carve or no carve. There are a whole lot of ideas out there. We bought a couple of decorative knitted and raffia pumpkins this year from Target (our favorite holiday shop) to put around the house.
If you feel like being creative, you can always purchase real pumpkins and do one of these simple ideas we found on Pinterest.
HALLOWEEN GARLANDS.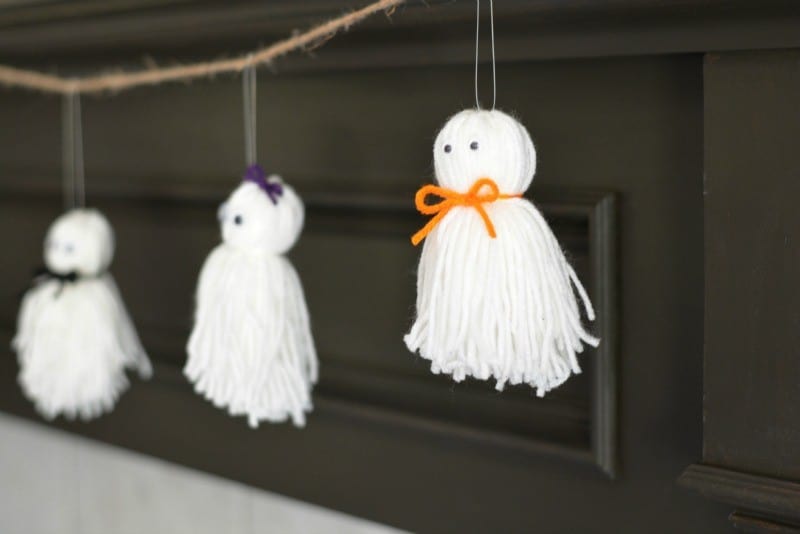 BLOGS TO FOLLOW.